Meet Our Dentist and Dental Team
Meet the Dentist
Dr. Shiloh Lindsey
Born and raised in the area, Dr. Lindsey is honored to provide complete family and cosmetic dental care to her neighbors. She earned her bachelor's degree in biology before completing dental school Summa Cum Laude and as the valedictorian at the University of Colorado Health Sciences Center School of Dentistry in 1999. Her general practice residency as Denver Veteran's Affairs Medical Center was completed in 2000, and she then went on to work for six months as an associate before opening her own practice in 2001. Dr. Lindsey commits herself to ongoing education, making lifelong learning a priority.
Dr. Lindsey has a very welcoming charm and prides herself on treating her patients with respect and honesty. As with her patients, Dr Lindsey respects and acknowledges her employees as individuals and values each member's unique contribution. Following her belief in giving back to the community, she volunteers her time to a number of special causes.
Dr. Lindsey and her husband are parents to a Siberian cat. They enjoy the Colorado mountains, skiing, camping, hiking, biking, and rock climbing. She also loves scuba diving and reading. Her passion is travel because she loves experiencing new places and cultures.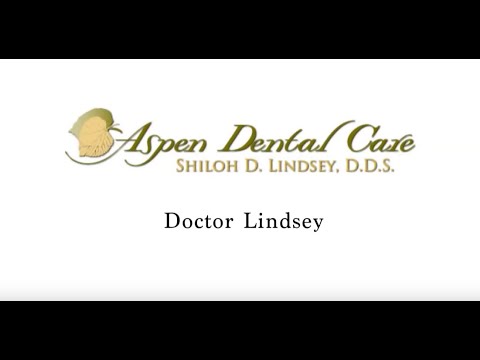 Her professional memberships and accomplishments include:
Voted "Best Dentist of Ft. Collins by her peers from 2000-2019
President of Larimer County Dental Society, 2005-2006
Board member of Curtis Trust Fund for children in need of dentistry, 2000-2007
Volunteer, Colorado Mission of Mercy, 2008-2019
Volunteer, Give Kids A Smile Day, 2006-2013
Volunteer, Dental Connections, 2013-2016
Volunteer, Project Smile 2013-2018
Member, American Dental Association
Member, Colorado Dental Association
Member, Larimer County Dental Society
Omicron Kappa Upsilon Dental Honor Society
Julia, Dental Hygienist
Julia has been with Aspen Dental Care since 1997. She started working as an assistant with training from FCCC dental assisting in 1996 and EDDA, and then went to school to become a hygienist. She earned her degree in Biology at CSU in 2004, and graduated from CCD in Dental Hygiene in 2009. Julia loves to spend time with her family and friends. She strives to be healthy and active so that she can bring you the best care possible. She is so kind and loveable and cares so much about our patients. Julia looks at every detail to make sure that you are getting the best care possible. With her positive attitude, she helps to ensure that patients feel comfortable, valued, and appreciated. We are so thankful for the awesome job Julia does every day.
Michelle, Expanded Duties Dental Assistant
Michelle has been working at Aspen Dental Care as our Lead Expanded Duties Dental Assistant since 2012. She graduated from Front Range Community College with her Dental Assisting Degree in 2010. She has an amazing way of making patients feel at ease and makes sure that they are comfortable during their visit to the office. She is a very skilled clinician with a broad knowledge about all the dental procedures we have in the office, and she extends her expertise to our patients by educating them about their dental procedures and answering all of their questions.
Outside of dentistry, Michelle loves to spend time with her husband, family and friends. Michelle's love for her bulldog and bunny show her compassion and caring spirit. She is currently taking classes at Front Range Community College to expand her knowledge by studying Spanish and Web Design, and in her free time, she also loves to travel and see the world.
Christina, Expanded Duties Dental Assistant
Working in the dental field since 2014, Christina joined our team as an Expanded Duties Dental Assistant. She loves working with patients to achieve their oral health care goals and feel more confident in their smiles. She studied to become an Expanded Duties Dental Assistant through Front Range Colorado Community College, and she enjoys learning new things about dental care every day. Originally from Windsor, CO, Christina is a 4th generation native who grew up in a large family with seven siblings. She is a proud mother of two children, Addison and Cash. When she's not at work or spending time with friends and family, she enjoys reading, hiking, and archery. She has enjoyed staying active throughout her life, and Christina was all-conference in high school softball for three years in a row.
Robbin, Office Coordinator
Robbin has been working in the dental field since 2011. She started with no prior experience and has worked her way up to the proudly earned title, Office Coordinator at Aspen Dental Care. Her favorite part of the job is greeting patients as she loves being patient's first point of contact in the office. She feels that her friendly smile and infectious laugh are the best way to welcome you! During Robbin's free time, she enjoys doing some of her favorite things like shopping, going to the movies (she's obsessed with popcorn!) floating on Horsetooth Reservoir and of course doing all those things with family and friends. Robbin and her boyfriend enjoy taking drives up the canyon so he can go fishing and she can soak up the sun.
Riley
Riley has been with Aspen Dental Care for a year, and she is a great asset. She is a knowledgeable, hard working dental assistant who loves working with patients. Riley graduated from Poudre High School in 2018. She studied dental assisting at Front Range Community College. Riley just received her expanded duties dental certificate in the fall of 2020. Riley takes pride in caring for our patients and enjoys getting to know them. In her time off she enjoys fishing, hunting, and camping.